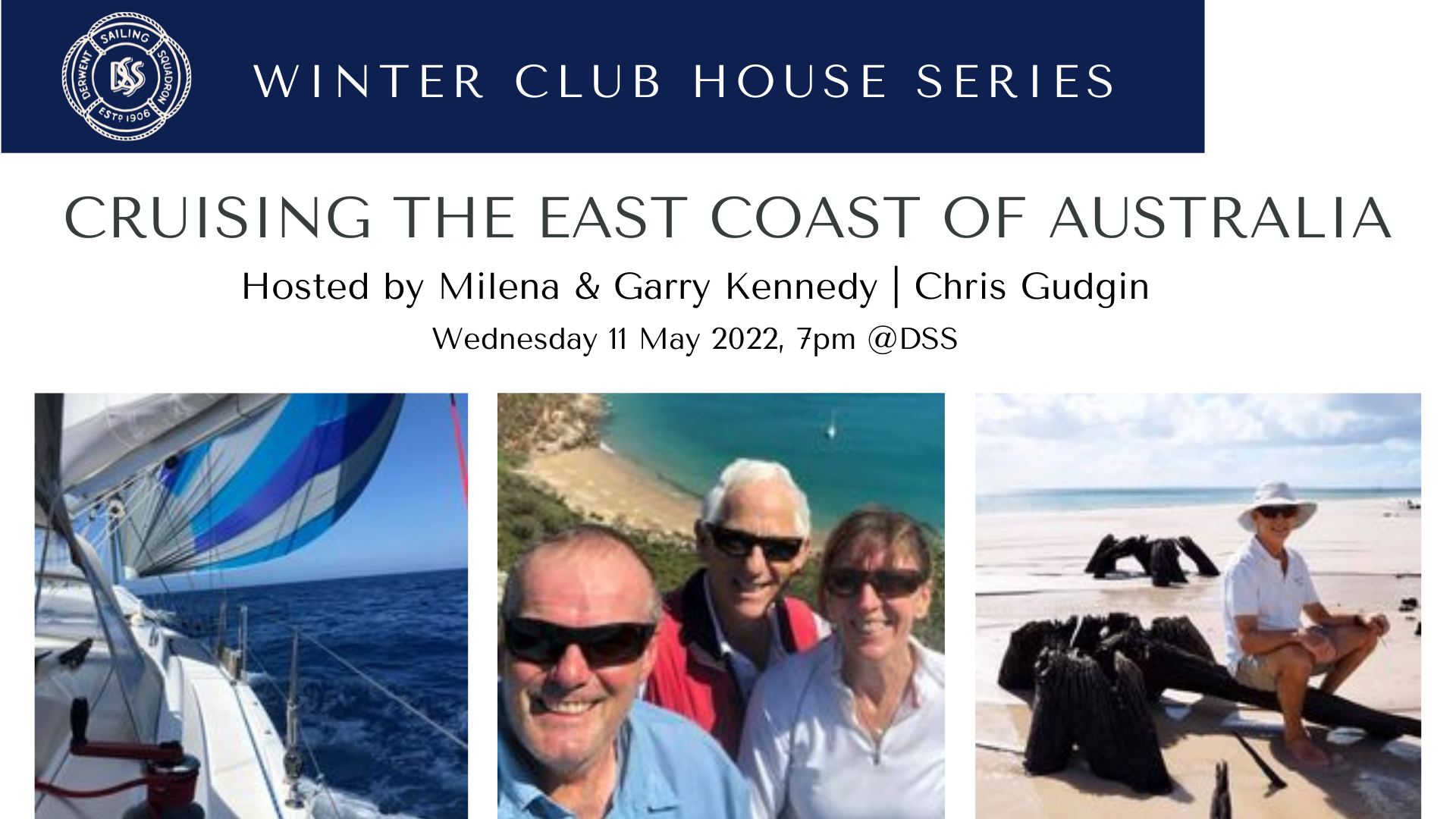 JOIN US AT THE DSS FOR AN EVENING OF ADVENTURE CRUISING THE EAST COAST OF AUSTRALIA – DARE TO DREAM AND ALL THINGS BECOME POSSIBLE!
The Australian East Coast is one of the most scenic travel destinations in the world. The wonderful reef systems, the kaleidoscope of colour, wildlife and the stunning coastal routes to unmissable sailing destinations makes it a mecca for many sailors.
For nearly two years DSS Members, Milena and Garry Kennedy and Chris Gudgin lived the dream of cruising the East Coast of Australia as they headed north in early 2020.
When Garry pitched the idea of their next adventure to Milena, it was living aboard their boat and cruising up the East Coast that got the proposal over the line. The caravan option just didn't cut it for this adventurous couple. Since purchasing their Beneteau Oceanis 46, Ciao Bella, 6½ years ago, Milena and Garry have covered over 16,500 nautical miles cruising the waters of Tasmania and East Coast Australia. In their previous boat Pierette they also enjoyed some considerable cruising around Tasmania and clocked up 10,000 nautical miles over 5 years. This couple have enjoyed so much that cruising has to offer, with their favourite destinations being the West Coast of Tasmania and North Queensland.
When asked what advice he would give people about cruising Chris Gudgin didn't hesitate with his answer. "Expect the unexpected and respect the weather"! These wise words come from a sailor with experience that many of us dream of. After 32 years in the navy Chris now enjoys a more relaxing lifestyle cruising his Hanse 455, Bilbungra. Heralding from NSW and purchasing his boat 7 years ago, Chris has been cruising single handed and living aboard his boat for the last 5 years. Arriving at the DSS in 2018 Chris has taken many opportunities to cruise the Tasmanian coastline and considers Tasmania one of his favourite cruising destinations. With already 14,700 nautical miles of cruising under his belt, on his lovely yacht Bilbungra, his next goal is cruising to New Zealand.
Book for a meal or just come along for a drink as your enjoy the first of our Winter Club House Series events.