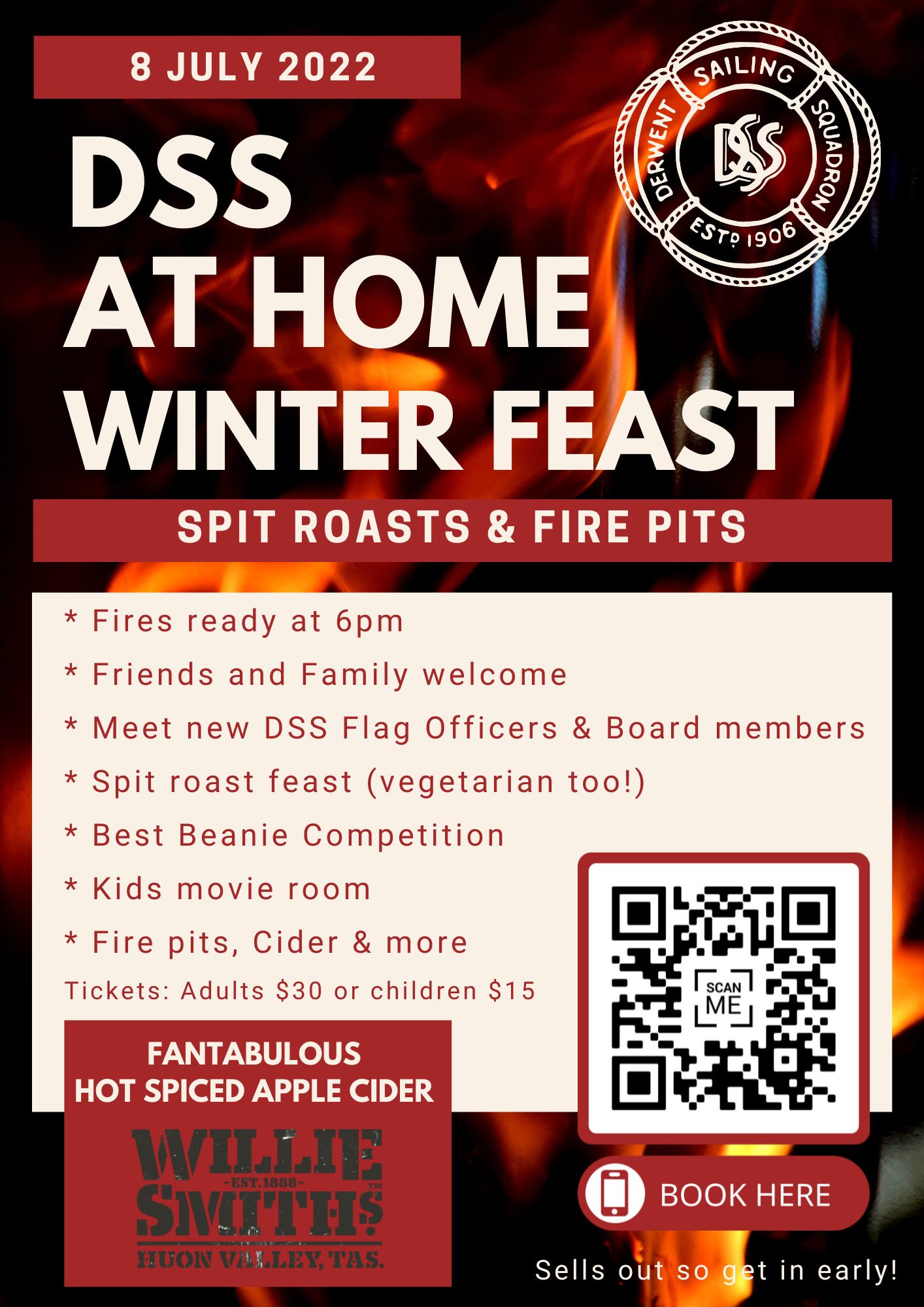 Are you already feeling the cold? Do you have your beanie ready? Are you hanging out for a Willie Smith's Mulled Cider?
Then the DSS AT HOME is the place to get your fix!
Our yummy spit roast will be on again with the fire pits ablaze on the lawns, best beanie competitions, kids movie room and more, this is a night not to miss.
Come and celebrate the new Flag Officers and Board Members and kick start the 2022-23 season.
Tickets are $30 for adults and $15 for children under 12 years.
TICKETS AVAILABLE HERE. LIMITED NUMBERS SO GET IN QUICK.