Combined Clubs Race Four Preview
Tomorrow's Combined Clubs Summer Pennant Race will be the last local long-distance race for skippers and crews to test their teamwork and tactics before competing in this year's Christmas offshore events, the TasPorts Launceston to Hobart (L2H) and the Rolex Sydney Hobart Yacht races.
Nearly half of this year's 35-boat fleet for the L2H Race has been campaigning in the Combined Clubs Series including Division One boats Oskana (Mike Pritchard), Zephyr Insurance (Ian Johnston), Kraken 42S (Mark Bayles / Amos Wherrett), Fork in the Road (Gary Smith), B&G (Jeff Cordell), Heatwave (Matt Keal), Tilt (Peter Cretan) and Quest (Quest Syndicate). After an agonisingly slow Maria Island Race last weekend, this week's fleet could be facing more frustratingly light conditions with Race Officer Gilbert Leitch likely to send the fleet to Betsey Island or north east Bruny Island.
Frontline (Ian Snape) is leading Division Two on IRC while the competition is hotting up in Division Three with Rumbeat (Justin Barr) and Invincible (Bryan Walpole) both on 13 points on IRC. The two Farr 1104s have had a long history of close racing and will be joined by the Bellerive Yacht Club entrant, Detail First (Scott Broadby), in the L2H with the stage set for a race within a race down the east coast of Tasmania.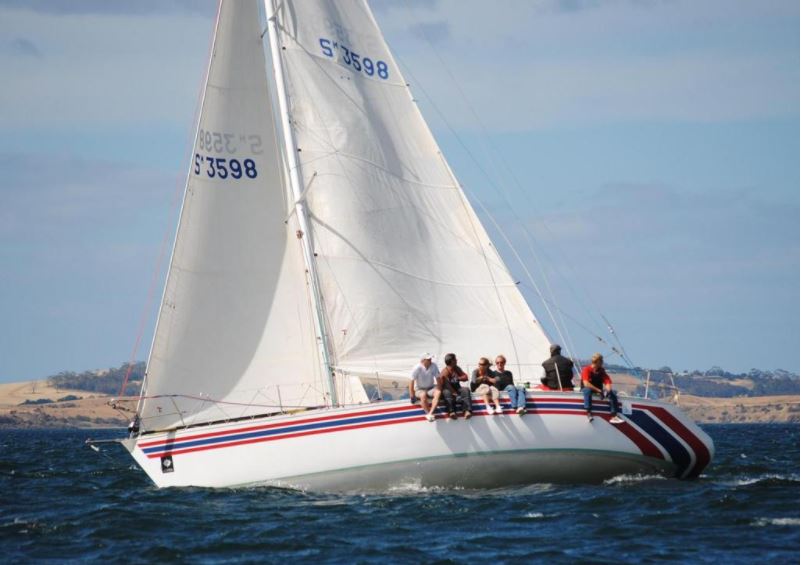 Rumbeat's Justin Barr, who notes how evenly matched the Farr 1104s are on the water, is leaving nothing to chance in his L2H campaign. "We've been using the Combined Clubs racing to introduce new crew to the boat and to test them out in different positions to get them in the right spot for the Launceston race. We are doing lots of sail training and will do a few night sails before our 15 December delivery, just so the crew is comfortable knowing where every control line and string is on Rumbeat," said Barr.
Barr made special mention of fellow Division Three skipper Stewart Geeves and the crew of Footloose for their gritty determination in last week's Maria Island Race. Footloose, a 29-foot Young 88, finished the race in the early hours of Monday morning in what Barr described as an awesome effort deserving of its own prize.
Ingenue (Nigel Johnston) is leading Division Four on PHS handicap from Kindred Spirit (Peter Alcock) and Astrolabe (Peter Bosworth).
Racing starts mid-river at 09:55.
Words and Image: Jane Austin