SB20 CREWS RELAXING AT THE DSS POST-RACING
The waterfront lawn of the Derwent Sailing Squadron has proved a popular place to relax for local and international crews following the past two days of intensive racing on the Derwent in the SB20 Pre-Worlds regatta.
Each evening the top performing skippers overall and in various divisions have been presented with a photograph of their boats in action, taken by eminent marine photographer Jane Austin.
It's a rush job for Jane, as after being on the water each day to capture all the action, she then has to distribute photos to print and digital media, locally, nationally and overseas. 
The photos chosen to present to skippers then have to be saved on a USB drive and taken up to Hobart to be printed and then rushed back to the DSS to be framed.
Last night three Masters skippers, David Graney, Nick Rogers and Jerry Hill, received a framed photo after each had scored the same number of points in races three and four.  
Women skippers Clare Dabner and Colleen Darcey also scored equal points on the day and received a photo of their boats in action. Overall leader in the Pre-Worlds Robin Follin was also presented with a photo, again scoring highest points on day two. Robin is also the leading Youth sailor in the fleet.
Today is the final day of racing in the Pre-Worlds with tomorrow a lay day before the SB20 World Championship starts on Sunday.
Back to news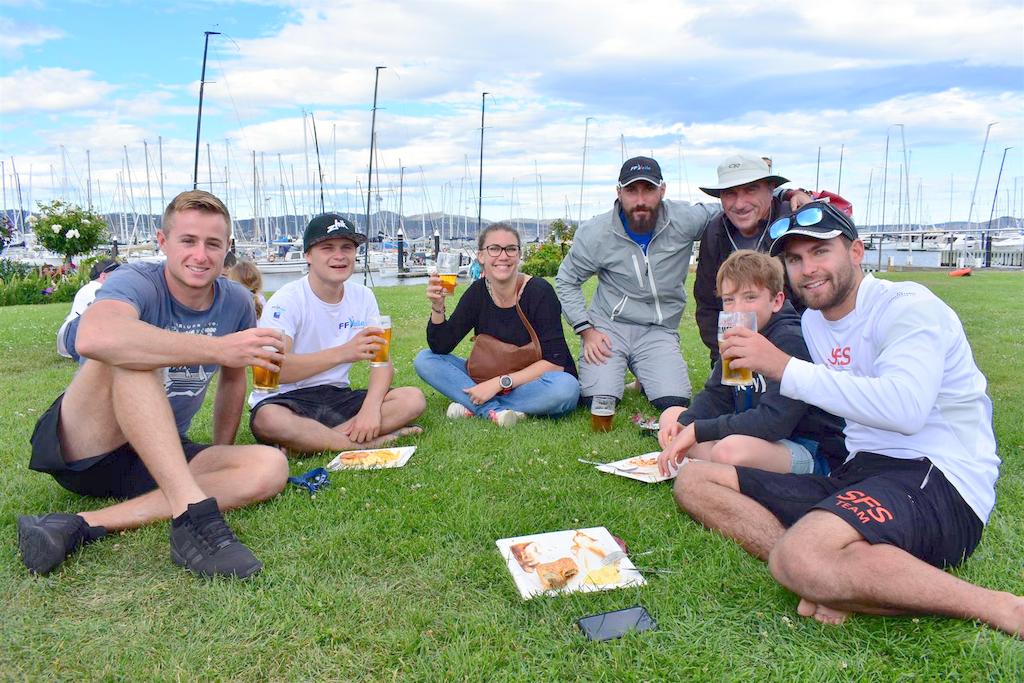 23 Marieville Esplanade, Sandy Bay TAS 7005